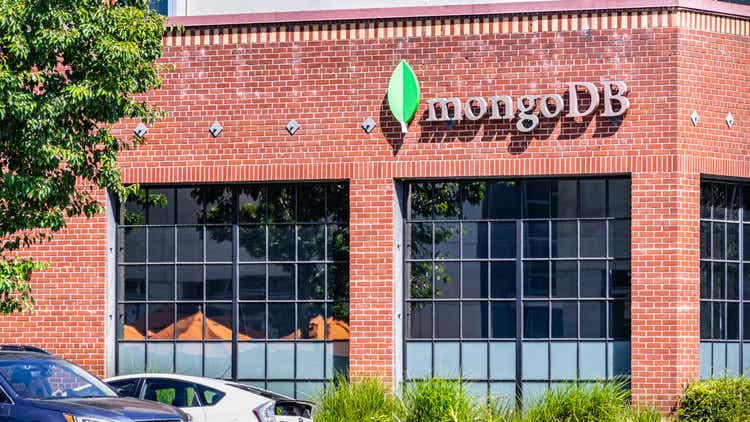 MongoDB (NASDAQ:MDB) shares jumped 8% on Tuesday, leading the broader cloud computing sector, higher after the cross-platform database company announced several new products and features at its annual conference, including one designed to keep databased encrypted.
The new feature, known as "Queryable Encryption," will let companies and database users search through their data and still have it remain encrypted, potentially cutting the number of data leaks that happen.
In a statement, MongoDB (MDB) President and Chief Executive Dev Ittycheria said the "hundreds of millions" of new applications that are created over the next few years need to be operated efficiently and with more automation over the cloud.
"Our vision is to offer a developer data platform that provides a modern and elegant developer experience, enables broad support for a wide variety of use cases, and delivers the performance and scale needed to address the most demanding requirements," Ittycheria said.
Other new products that were announced at MongoDB (MDB) World include Column Store Indexes, which lets users create an index that can speed up analytical queries; time series collections to make it easier and more cost effective to build certain apps, track assets or financial data; and Atlas Search Facets, letting developers build more search experiences.
The surge in MongoDB (MDB) shares led other cloud computing stocks, including Salesforce (CRM), Adobe (ADBE), ServiceNow (NOW) and Autodesk (ADSK). Salesforce (CRM) and ServiceNow (NOW) led with the with gains of roughly 3%.
Following the 2021 version of MongoMB World, MongoDB (MDB) shares were upgraded by several analysts due to the strength of the product presentations, which helped spark a six-week rally of around 10%.
Earlier this month, MongoDB (MDB) shares surged after it posted first-quarter results that handily beat estimates and analysts praised its future, despite the conservative guidance.